It's the most wonderful time of the year! The holidays are here, and that means it's time to start thinking about how you're going to feed your family during the Christmas season. If you or someone in your family is following a keto diet, you may be feeling overwhelmed by all the recipes out there. Don't worry – we have some delicious keto desserts that will help satisfy your sweet tooth without compromising your diet. Keep scrolling for some delicious Christmas-themed keto dessert recipes!
Keto Chocolate Dipped Strawberries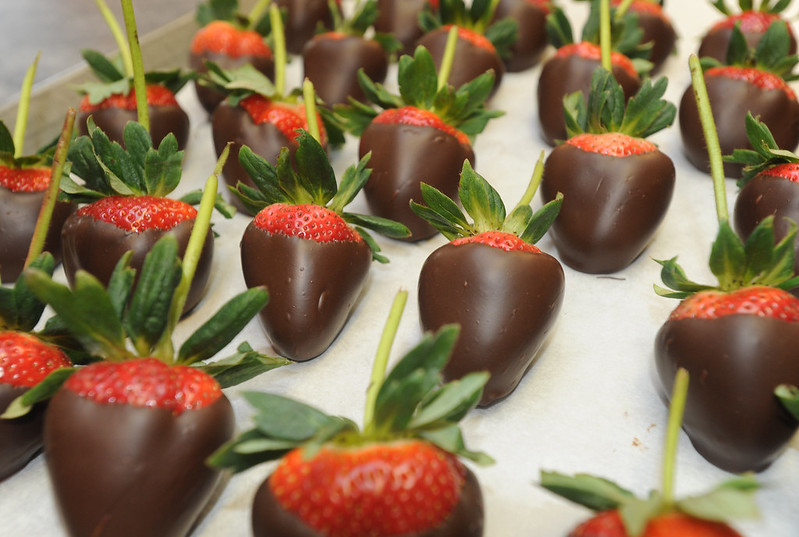 These tasty treats are a great way to get creative with keto-friendly ingredients. All you need is ¼ cup of melted coconut oil, 1 tablespoon of cocoa powder, and ½ teaspoon of stevia extract. Dip fresh strawberries in the mixture and place them on parchment paper lined baking sheet. Freeze for 1 hour and enjoy your low-carb treat!
Keto Gingerbread Cookies
Who says gingerbread cookies have to be off limits? These cookies might be keto-friendly but they definitely don't skimp on flavor. To make these cookies you will need almond flour, coconut flour, butter or ghee, molasses, ground cinnamon, ground ginger, nutmeg, cloves, and salt. Mix together all ingredients until dough forms and roll it into small balls before flattening them onto parchment paper lined baking sheets. Bake at 350F for 10 minutes and enjoy!
Keto Coconut Snowballs
These sweet bites are perfect for sharing with friends and family during the holiday season! Start by mixing 2 cups of shredded unsweetened coconut flakes with ½ cup of almond flour in a bowl until combined. In another bowl mix together ⅓ cup of melted butter or ghee and 3 tablespoons of granulated sugar substitute (like monk fruit). Add this mixture to the dry ingredients until completely combined then form into 1 inch balls before rolling in extra shredded coconut flakes if desired. Place on parchment paper lined baking sheet and bake at 350F for 8 minutes or until golden brown around edges then remove from oven and let cool before serving!
Celebrating Christmas doesn't mean having to sacrifice health or taste when it comes to holiday desserts! With these keto-friendly recipes you can still indulge while sticking to your diet plan. From chocolate dipped strawberries to gingerbread cookies these desserts are sure to please even the pickiest eaters at your holiday gathering! So grab an apron and let's get cooking – happy holidays everyone!